Smart solutions for all types of video meetings
With the help of modern meeting technology, you can now work flexibly and hold hybrid meetings with the best conditions. By digitising your meetings and using video, you can maintain a sense of engagement even though all participants are not physically present.
With the right video meeting solution, you can quickly connect with others and collaborate easily with colleagues, customers and partners. You reduce the need for business travel, which impacts your carbon footprint and contributes to a better work-life balance.
There are many different platforms and solutions for video meetings. We have knowledge of and are certified for Microsoft Teams, Zoom, Webex, Pexip Cloud and Pexip Infinity, among others.
Requirements for a good video meeting:
It must be easy to connect to the meeting.

Clear and natural sound so that everyone can hear what is being said.

The speaker must be clearly visible in the picture.

All participants should be able to see the slides.

The meeting service is adapted to needs and requirements.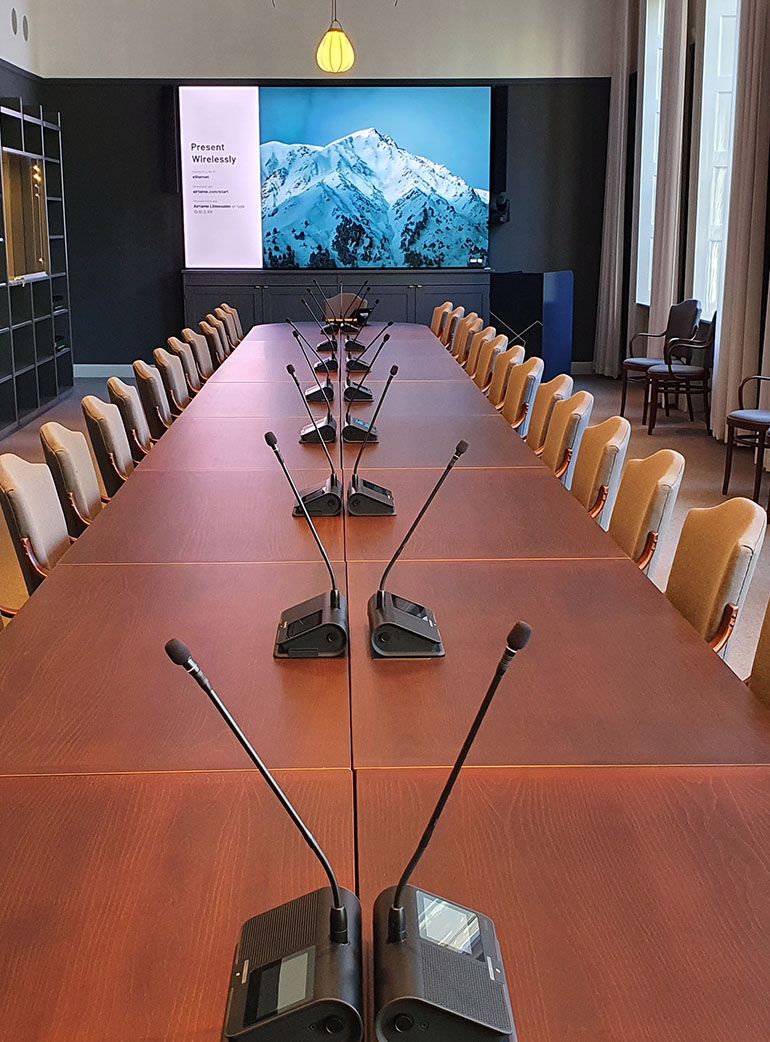 Smart solutions for hybrid meetings
Bring Your Own Meeting
BYOM - Connect your computer via USB to the meeting room and use any video client on your computer.
Meeting room system
Invite your meeting room and connect at the touch of a button on your touch screen.
Sound solutions
Microphones and speakers are adjusted to your small meeting room or to large auditoriums.
Video conferencing
We help you choose the right platform.
On-prem
Install infrastructure on your own network for maximum security and control.
Support
Helpdesk and remote monitoring minimise problems.