Meeting technology & Installation
A meeting room should be an inspiring place where people want to spend time. The meeting technology should be easy to use and allow for conversation, sharing of information and achieve results. Our staff are experts in putting together user-friendly and reliable solutions. We are used to working with interior designers, electrical consultants and IT departments to develop well-functioning overall solutions. We offer solutions for all types of venues such as the meeting room, auditorium, church, sports hall, exhibition or conference facility.
The modern office demands efficient meetings where participants can attend physically or via a digital platform such as Microsoft Teams or Zoom. Problems with meeting technology have a much greater impact on meetings today than in the past when everyone was present in the room.
To minimise the impact on your users and your business in the event of a failure, we offer remote monitoring and management solutions. This makes it possible to fix many errors or move the meeting before the meeting is affected. Smart cloud solutions allow you to monitor status, troubleshoot remotely, share updates and get data on how your meeting rooms are being used. With the help of our helpdesk and support portal, you and your users can have a great meeting experience every day of the week.

Would you like to know more?
Contact us and together we can find the right solution for you! Please read about how we work with our meeting technology and installations.
We can help you with advice, project planning and installation of:

Audio loops
Automation
Digital art projects
Digital signage
Digital video meeting technology
LED-screens
Projections
Replacement of old technology, life cycle management
Room reservation systems
Sound systems
Video meeting solutions
Control room for 24-hour workplaces
I think that Informationsteknik is an incredibly competent supplier who is responsive to the functions and wishes we have and can come up with constructive and good suggestions for the system solution.
Jonas Lif, fastighets- och säkerhetsansvarig på Kungl. Vetenskapsakademien.
We offer video conferencing solutions
The new normal is that most meetings have remote participants. We offer solutions for your hybrid meetings wherever they are held.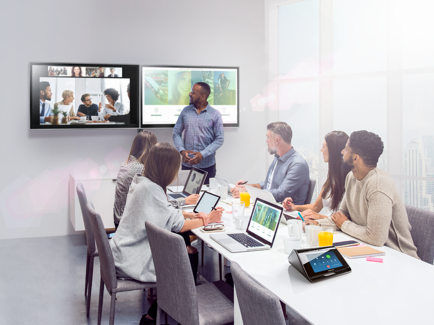 We offer studio solutions
With our studio solution, you can film and livestream directly from your venue. The studio is equipped with camera, sound, lighting and stage props.
We install and deploy a complete studio solution.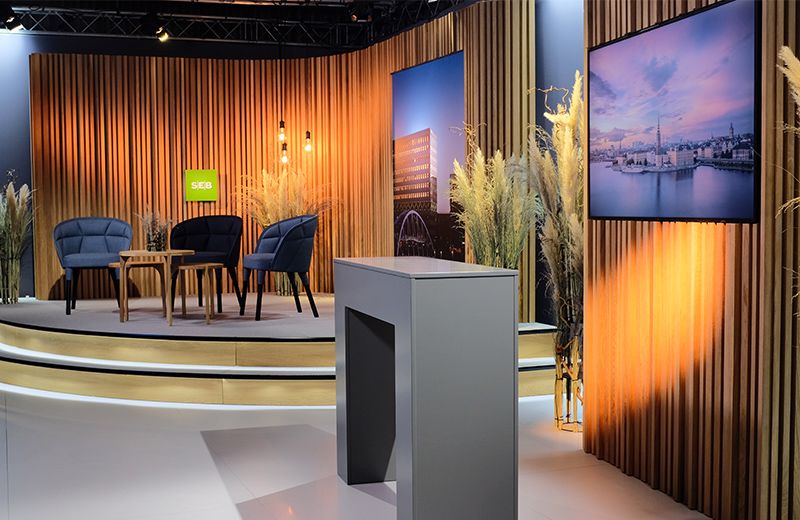 We offer meeting technology for the digital classroom
The technology is suitable for companies, training centres, schools and universities that need a digital tool to give lessons.