IVA konferenscenter
07 JANUARY, 2019
Wallenbergsalen – toppmodern hörsal för större konferenser och events


Uppdraget från Kungl. Ingenjörsvetenskapsakademien, IVA Konferenscenter bestod i att designa, leverera, programmera och installera mötesteknik till det berömda toppmoderna auditoriet, Wallenbergssalen. Uppdraget omfattade även 9 videomötesrum i samma byggnad. 
Uppgraderad bildvägg, LED-skärm med 1,5 mm pitch ca 5m bred, för bästa möjliga bildkvalité där inga skarvar syns. Den nya skärmen består av ett antal kuber vilket ger möjlighet att dela upp väggen i fler sektioner. Skärmen fungerar lika bra för powerpoint-bilder som för film i HD- format. Vidare är rummet utrustat med fast installerade kameror för webbsändningar och videokonferens. Lokalen är också utrustad med hörslinga.
Projektet startade i augusti 2018 och var klart i januari 2019. 
Projektet nominerade till AV Awards i kategorin Corporate and Enterprise Project of the Year 2019. 
WHO
IVA Konferenscenter, Kungl. Ingenjörsskapsakademien
FACTS
Uppgraderad bildvägg, LED-skärm med 1,5 mm pitch ca 5m bred
"Proffsig leverantör och samarbetspartner inom allt från nytänkande och installation till service och inhyrda tekniker vid event "
Charlotta Svedberg, Konferenschef på IVA Konferenscenter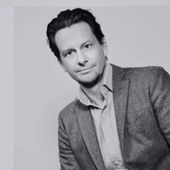 Vill du veta mer eller har du frågor om projektet?
Kontakta Magnus Krabbe 
Ring: +46 8 446 63 20 eller mejla
Vill du läsa om fler referenscase?